Our Discovery Process
Our Discovery Process is a series of mutually agreed upon consulting sessions that will allow us to fully understand the needs of your business in terms that are both specific and measurable.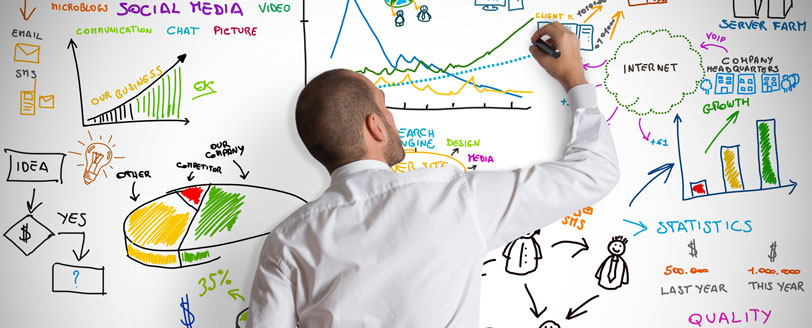 Isn't it time to turn your website into a higher value asset?
YOU CAN, by ...
Generating more leads
Increasing paid memberships
Boosting product sales
Accumulating more email sign-ups to a targeted list
But first ... it is imperative that we understand your business, your customer, the role your website plays and how much you're looking to grow moving forward.
With that understanding, we can make sure that the scope of the project and the plan we recommend will serve the goals of your business.
What Do I Get Out Of The Discovery Process?
Because you will have participated fully in the Discovery Sessions, we will have a clear understanding of your business and it's needs, your customer/client profile and their needs and the competitive web landscape of the industry in which you do business. We will put all of this information together for you in a clear visual format. We've had some of our clients tell us that this is the first time they've seen all of these components written down, side by side. They found it very empowering. We know exactly how they feel. We put ourselves through this process before asking anyone else to do so.
Armed with that information and our 14+ years of experience building successful online businesses, we will be able to create a clear visual plan that is both effective and cost effective for reaching the goals of your organization.
The result of these Discovery Sessions is a concrete plan for the future of your online business -- built on a strong foundation.
---
---
I Know What I Want! Can I Just Get A Quote?
It is quite common for our clients to know what they want to accomplish, but rarely do they have the knowledge and experience to know which online strategies are best to do so for their particular goals.
Our experience and dedication to staying on top of the best practices of our industry is why we hope you are considering partnering with us and is how you can make the most of the financial and human resources available to you.
The only way for us to give you a quote which accurately reflects your vision and goals for the business is for us to know where you are and where you want to go.
Is There A Cost Associated With The Discovery Sessions?
There is an initial investment on your part that will be applied to the total investment of your project should we decide to partner. The research data and plan of execution is yours to keep either way. We charge a flat fee of $2,000 for the meetings, research and the time we spend strategizing and putting together your game plan.
This Is EXACTLY What I Need! When Can We Get Started?
Let us start with a brief conversation to introduce ourselves to each other and determine our next available start date. Use the Schedule An Appointment button to find the best time for you.
---
---